Dimensions360
Dimensions360 specializes in the seamless integration of storing scanned or imported data in a secure image repository with the power of workflow and reporting. And, because our Dimensions360 platform is SaaS-based, it allows employees to work from any location, without the need to invest in costly and complicated equipment.
By implementing workflows with Dimensions360, you can eliminate the need to physically transfer documents from person to person, reduce human error, enforce required approval processes, maintain version control and comply with regulations. Dimensions360 provides queues that users access to see documents awaiting their review. Authorized users can quickly approve or disapprove documents, or collaborate with peers. Users also can create workflows and task queues, and set and track document review periods. Dimensions360 also provides users the ability to add annotations such as time/date stamps, highlights, text notes, redactions, and more.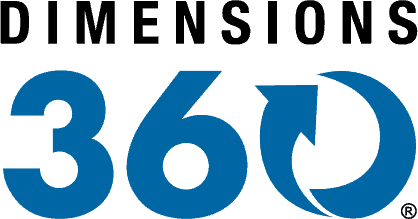 Features
---
Capture360: Our tool for client-based document intake. Correct from Optical Character Recognition (OCR) or index manually.
Check 21: Process checks with handwriting recognition with up to 98% accuracy.
Digital Recording Statements (DRS): Digitally record or upload audio index files and easily manage them.
---